Deep Fryer Review 2015
On our Site you will find
Frequently Asked Questions
Does owning a fryer make sense?
A fryer makes sense if you eat and enjoy fried food at restaurants and would now like to cook this food at home. You can use the fryer regularly since it takes little storage space and is not generally expensive. Consider how often you would use a deep fryer. Once a month or more? Go for it! If the fryer will be used less than once a month, then perhaps it is not worthwhile.
What size fryer do I need?
5-7 persons from 2.75 - 3.75 lb.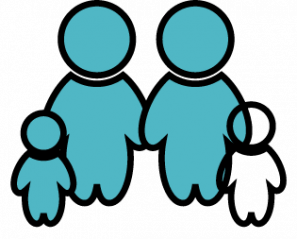 3-4 persons 1.65 - 2.2 lb.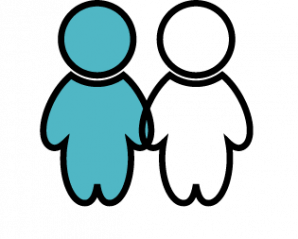 1-2 persons .55 - 1.1 lb.
Home fryers range in size from .5 to 3.75 lb. The size of your perfect fryer depends on what is being fried. A whole meal, or just the side dish (fries)? If you want to prepare only french fries, it will be easier. Most people consume about .5 lb. of fries. Multiply the number of people by .5 lb. For 2 people, a capacity of 1 lb. would be perfect. For 6 people, 3 lb. and so on. As fresh fries need about 16 minutes, it takes a long time to cook a second batch. So you may want to consider serving smaller portions the first time around and directly cook another one. Our experience tells that you should multiply the number of diners by .5 lb. and if you have visitors you are going to have enough by follow-up cooking.
If you want to prepare an entire meal, for example, chicken nuggets and fries, the calculation is more difficult. We would first prepare the fries. Then the chicken nuggets. Frozen Nuggets need only 3 minutes where homemade take about 9 minutes to be fully cooked. One usually eats more chicken nuggets than fries so adjust accordingly. Approximately .66 lb. per person. Calculate the best size fryer by the amount of fries being cooked as they take the longest time to cook.
Deep Fryer, Roto-Fryer or Hot Air Fryer?
Comparing classical deep fryers with roto-fryer and hot air fryers, you will find that all have different advantages and disadvantages. Below we describe the differences in taste, comfort, health, safety and cost.
Classic Deep Fryer
The classic deep fryer uses a lot of oil or fat. The fried food is swimming in fat. The taste and the price is good for this type of fryer. Unfortunately, the large amount of oil is unhealthy. In addition, these fryers are relatively dangerous. Fat is heated up to 355° F. If the fryer is not well insulated, or tips over, it can cause very serious burns! In addition to cleaning the fryer, draining and cooling the oil is necessary so the classic deep fryer does not score high for comfort.
Roto-Fryer
Rotating fryers are only half filled with oil. The basket is anchored at an angle and turns the food to be fried by the hot oil. This produces a crispier product compared to other fryers. So it scores high in regards to taste. By using half the oil of Deep Fryers, foods prepared in a Roto-Fryer are not quite as unhealthy. These fryers are reasonably priced. Unfortunately, they do not score high for comfort, because you have the used oil to manage and cleaning as with the classic deep fryers. By using less oil this type of fryer is somewhat more secure than the traditional deep fryer. But the risk of poor thermal insulation and tipping is also there. Roto-fryers are only produced by the Italian manufacturer DeLonghi.
Hot Air Fryer
Hot air fryers use very little oil. Hot air flows around the food to be fried. The advantage of these devices is the healthy method of cooking the food. In addition, they are very safe and have a high comfort level. These are more expensive and take longer to cook. The taste of the food is better than from the oven, still not as good as with other fryers. For those interested, we have created a detailed article on the subject of hot air fryers.
Which one is the best manufacturer?
The manufacturer is really important as it comes to fryers, we suggest one from a trusted manufacturer. The most popular are:
Tefal
Founded in 1956 in France, more precisely Sarcelles . During this time Tefal was the only manufacturer of pans with Teflon non-stick coating. Since then Tefal has built a high-quality line of products for the kitchen. Show all Tefal deep fryers
DeLonghi
Was founded in 1902 in Italy. They provide high-quality household appliances. DeLonghi is the only manufacturer of roto-fryers. More information about DeLonghi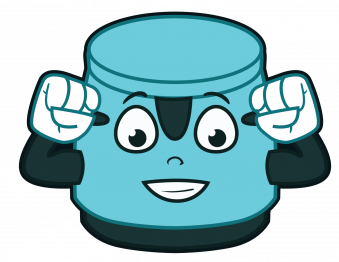 Buying Criteria
On the one hand you have 4 rated properties which are important for the daily use of your fryer (odor, quality, cleaning-effort, and handling). On the other hand you will find many additional features, which will be explained in the following:
F: Wie viel Öl braucht man?
So hältst du dein Öl sauber
F: Kann man Fett / Öl wiederverwenden?
F: Kann man tierische Fette wie Schweineschmalz oder Butterschmalz verwenden?